Need Movers in Frisco, Tx?
Great White got its start in the DFW Metroplex and has expanded to serve numerous surrounding areas. Here at Great White Moving Company, we not only employ the best movers in the Frisco, Tx and surrounding area, but we are also a fully insured Frisco, Tx Moving Company that puts one thing above all else: making sure that you have a stress free move from start to finish. Next time you need help from the best local moving company, Contact us for all your moving needs.
Great Rates
As part of our terrific moving company, our current hourly rates start at $115 an hour with a 3 hour minimum. Rates may vary depending on your apartment complex and which floor you are on. We run a 26 ft box truck / trailer. When you call us, we'll see how we can save you money. Hourly rates subject to change & depends on the number of flights of stairs and amount of items needed moving. For accurate pricing call (817) 858-6500 or request a free itemized quote here.
Monthly Moving Special – 20% Off Itemized moves.
Contact us at (817) 858-6500, for a free estimate.
Frisco Movers
The crews that are employed here at our Frisco moving company are the most valuable asset we have. A moving company is only as good as the team members that they employ. That is why we take special care to train and invest in each and every member of our team. Ranging from 2-12 years of experience, each and every one of our crew members is fully trained to provide you with the best moving company experience that you have had from a Frisco mover. We take pride in our moving crews because at the end of the day, we want you to be fully satisfied with your move. Whether it be a local move or long distance move, we are here for the long haul. All of our Frisco moving services are fully insured for your safety and peace of mind.
Living in Frisco
Frisco, Tx is a rapidly growing city about 25 miles from the Dallas – Fort Worth Metroplex. According to the US Census, Frisco has around 200,000 people and counting. For this reason Frisco Tx as been described as progress in motion, due to its rapid growth and economic development. The median home price in Frisco is around $420,000. Frisco's proximity to the DFW metroplex makes it a great place for those who work in the city to settle down and get away from the hustle and bustle of the city while still getting that community feel. With all kinds of properties for sale here in town, From Single Family dwellings, apartments, condos, and duplexes, the possibilities are endless.
Working in Frisco
Frisco is a wonderful place not only to live, but also to work! If you aren't someone who wants to commute to the big city for your career, there are plenty of options in town! From Dairy.com, a provider of software solutions for dairy farmers, to Conifer Health Solutions, a healthcare company founded right here in Frisco, Texas that helps people access affordable and quality healthcare. There are so many diverse options when it comes to companies to work for here in Frisco. The median salary in Frisco, according to the US Census is around $128,000, meaning that not only are the companies that are hiring here in town great options, they are also offering well paying positions!
Education in Frisco
The education system in Frisco is definitely something to talk about. The Frisco Independent School district is renown for its academic achievements. Frisco ISD has 11 high schools, 17 middle schools, and 42 elementary schools, so the options are vast. The school district here is Frisco is one of the fastest growing in the state, as well as the nation because of how many families are moving to Frisco each year. It is the belief of Frisco ISD that education is a shared responsibility of the students, school, home, and the community, and the way that the schools in Frisco are operated is a true testament to this belief.
Fun Things to Do in Frisco
Frisco has a wealth of fun and entertainment here in the city. The opportunities for exploration and personal enrichment are countless. Here are some fun things to do when visiting Frisco.
Dr. Pepper Stadium—Go check out a minor league Baseball game at Dr. Pepper stadium! If your looking for a fun time, a Rough Riders game is sure to satisfy.
National Videogame Museum—Take a visit to the nations first ever museum fully dedicated to videogames. The exhibits explore the rich history of video games.
Texas Sculpture Garden—Take a walk through the beautiful Frisco, Texas sculpture garden. With a significant collection of contemporary art works all collected in a beautiful scenery, what's not to love?
Stonebriar Centre—If your into shopping, check out Stonebriar Centre for a great shopping experience. With tons of shops such as Nordstrom and Barnes and Noble, and a play area/ carousel for the kids, you are sure to find hours of fun here.
Movers in Frisco, TX
Great White Moving is ecstatic about getting to assist you in your moving venture to Frisco, Tx. As a family run business, our heart and soul is infused into our work. We have been providing locals in our service areas with relocation service for over a decade. We serve the entire Dallas – Fort worth area and are happy to help you with any move, big or small, even a local move or long distance move. Frisco residents can rest easy knowing that all they have to do is give Great White Moving a call to immediately have access to an easier and less stressful moving experience. You can enjoy your move with Our Professional Moving Company Crews. The movers and packers on our Frisco Moving services team is ready to get you situated in your new home so you can start enjoying your new life in the great city of Frisco.
Call Today 817-858-6500 or fill out our free quote form for a fully itemized quote if you are interested in the closest possible estimate for your move or packing service.
Save 20% off when you Book (discount automatically added with quote requests).
Our local movers will go to your home or apartment and move your furniture with finesse and ease. We are a fully insured Tx moving company to ensure that you are also fully protected during your move. Our Frisco movers work only for our company and have been trained on every detail when it comes to safely moving your belongings.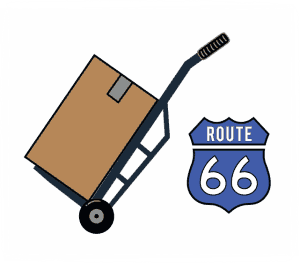 Do you have a long distance move coming up? Are you starting a new chapter in your life by moving to a new hometown? For all long distance moving, our movers handle your furniture with the closest care and consideration, even on those long distance drives. Reach out to us and ask how you can save on your next move and packing service.
Does your business need a change of pace? Have you grown past your current office spaces capacity? Great White Moving Company has all the necessary equipment that you may need to move everything in your office, from filing cabinets to computers. It does not matter if you are relocating across the street or across the country, our professional movers are here for all your commercial moving needs.
No one wants to have to buy all the equipment needed to move. Thats why every Great White Moving Company truck is equipped with all the things you will need for your relocation service. From furniture pads, straps, dollies, cardboard boxes for packing service, walkboards, and other various mover tools, we are well prepared for any situation that may arise while moving your beloved belongings.
If you don't want to have to deal with the process of packing everything up before your big move, your in luck! Great White offers packing services for an additional cost. We do this because of our dedication to making absolutely certain that you have a stress free move. Our professional movers will come to you, pack up your belongings, and then load them onto our truck and take them to your new home!
Everyone who owns items such as pool tables, gun safes, pianos, organs, and other large specialty items know that it can be tough having to worry about how you are going to get them into your next home. That's where we come in! Our Frisco, Tx moving company can move that safe or pool table so you don't have to worry about it!
Your Movers in Frisco, Tx and all surrounding areas
If you have been searching for a Frisco Moving Company to handle your upcoming move, you can stop your search! Great White Moving company is the Frisco Mover for you. We are locally owned and operated, and we have a centralized focus on providing you and your family with a hassle free, exceptional moving experience. We are all too familiar with the stresses that moving can bring, and that is why we offer moving service at the best possible rate that we can to help alleviate the pressure of prepping and completing a move.
We work closely with every client as their guide to local moving or long distance moving to provide a seamless moving process. Call us today to discuss available dates and pricing.
If you haven't checked out our reviews, make sure to take a look! We want you to have an accurate view of how seriously we take customer service. It is our goal to be the absolute best moving company for all of your needs. If you have received a quote from one or more of the following companies: Allen Moving, Legacy Moving Service, Movers Plus, Ab Moving, Firehouse Movers, Sons Moving, Cheap Movers, Creative moving Solutions, Element Moving, Black Tie Moving Service, National Moving Company or Olde World Movers, make sure and let us know so we can try our best to beat their price!