Great White Moving Company is proud to serve the Saginaw area with our professionally trained teams who do more than merely relocate your furniture from one location to the next, they help move you forward to your next step in life! Offering services to meet all of your needs, from packing services, to home and business relocations, to internal and single item moves, we have you covered. We are your Saginaw Movers to get the job you need moves safely.
Rates starting at $110 an hour, with a 3 hour minimum. Prices may vary depending on locations as well as other factors, such as stairs. You can request an exact itemized quote online or call us for an hourly quote. Contact us today to learn more about our moving company and receive 20% off when you book.
Moving to Saginaw, TX? You've got plenty to look forward to! This small suburb sits just outside Fort Worth, and provides peace and quiet, and a short commute to the big city. Keep reading to see more of what Saginaw has to offer, and tips for keeping your move there stress-free by hiring our Saginaw movers.
Moving Companies in Saginaw
No matter if it's your home, office, or just yourself, moving to Saginaw is simpler with a moving company. Great White Moving Company has been moving happy customers to and from Saginaw for over a decade. Our professional moving crew is familiar with Saginaw city streets, and they'll be happy to move your home or office to its new location quickly and carefully. The crew at Great White can even point out a few favorite eateries in Saginaw for your first night in your new home. Below you can find more information about your new city!
Living in Saginaw
Just north of Fort Worth, Saginaw sits in Tarrant county with a population of over 20,000 and growing in 2018.1 Your local zip code at your new home in Saginaw will likely be either 76106, 76179 or 76131, as the city stretches into all of these zip code zones.2 The estimated median household income for Saginaw residents most recently reported (2016) was above $82,000 per year, slightly above the statewide average. Conversely, the median home value was slightly below the Texas average, and was estimated to be nearly $148,000 in 2016.3
Working in Saginaw
If you're interested in employment opportunities in Saginaw, you're in luck. While Saginaw has its own share of popular employers, it's also a brief commute from Fort Worth and its many job opportunities. Even a trip to Dallas isn't too much a stretch from Saginaw. If you're more likely to seek employment within Saginaw, there are a variety of options. Some large chains have locations in the city, such as Wal-Mart, which is one of the highest employers in the city. The local school district also offers a high percentage of the city's employment.4
Education in Saginaw
For those moving families with school age children to Saginaw, the city is served by the Eagle Mountain-Saginaw ISD. The school district serves over a dozen elementary schools, five middle schools, and three different high schools, and strives to foster an atmosphere of excellence and achievement for their students.5 For higher education, no colleges reside within Saginaw's city limits, however there are college campuses as close as ten miles away on the outskirts of Fort Worth.
Fun Things to Do in Saginaw
There are a variety of recreation activities popular in Saginaw. Whether you prefer enjoying the great outdoors or an indoor shopping spree, there's something for everyone:
Outdoors
Eagle Mountain Lake is a great place for a relaxing day fishing. Other recreational activities such as skiing and wakeboarding are also allowed on the lake.
Willow Creek Park rests at the west end of Saginaw and offers facilities more many outdoor activities, such as jogging trails, basketball and tennis courts, and even a nine hole disc golf course.6
Fort Worth Zoo, though not within the Saginaw city limits, is a short trip away and holds all the joys of a large city zoo.
Indoors
The Modern Arts Museum in Fort Worth, TX is a quick day trip from Saginaw, and a great activity for residents of any age.
Cross Pointe Shopping Center is a great place to find interesting shops and retail that Saginaw offers.
Community Events
The Summer Concerts in the Park are a series of community events that take place throughout the summer. These are a great way to get to know your community and hear some fantastic artists.
The First Annual Truck or Treat is preparing for its debut on October 31st, 2018! The event is slated to feature artists, vendors, and more.
Movers in Saginaw
Sounds like a pretty great city doesn't it? We're sure that you'll love living in Saginaw, so make sure that you love moving there, too! It is always a great idea to check out different moving companies in Saginaw when you plan to move, because they can help make the whole process easier. Great White Moving Company is a family owned moving company that services the Dallas-Fort Worth Metroplex and the surrounding cities, including Saginaw. For local and long distance moves, contact our Saginaw movers! Our crew will move you from your old location to your new home quickly and professionally. Our crew is fully insured for your protection, so you won't have to worry about a thing except making yourself at home in Saginaw. Give us a call at (817) 858-6500 or fill out a free quote and we'll get right back to you!
References
1. City of Saginaw Retrieved October 1, 2018
2. Zipmap.com Retrieved October 1, 2018
3. City-Data.com Retrieved October 1, 2018
4. City of Saginaw Archive Retrieved October 1, 2018
5. Eagle Mountain-Saginaw ISD Retrieved October 1, 2018
6. City of Saginaw Retrieved October 1, 2018
Let us take a bite out of your moving expenses today!
Our movers will pick up all your furniture and go from your apartment or home to your new location with ease. Great White Moving Company is fully insured for your protection so you don't have to worry about a thing. Our dedicated movers work solely for us and can handle any move, small or large.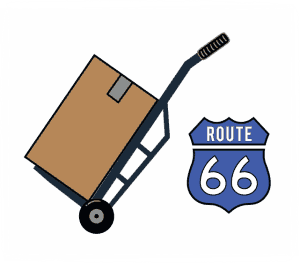 Are you ready to move to a new hometown? For all our moves we employ professional movers that will handle all of your furniture with the utmost care, even on those long distance drives. Give us a call to save money on your next move so you can get back to enjoying your new home.
Ready for a change in scenery, or maybe just a bigger space? Great White Moving Company has the appropriate equipment needed to move your entire office, from computers to paperwork, safely and securely. Whether you are moving locally or out of state, our commercial movers will assist you in any way possible.
All of our trucks are equipped with the necessary materials which includes but is not limited to: moving blankets, dollies, tools, and furniture pads, straps, walkboards and more to ensure your items are protected and cared for during your move.
For an additional cost, we can take away the stress of packing. Let our movers pack a few items, or even your entire home for you. We want to ensure you have the most stress-free move possible. Call us to learn more about our packing services.
Our movers are fully equipped and trained for moving specialty items including pianos, gun safes, pool tables, organs and more. If you have any large or delicate items that need to be moved, let our movers handle it for you.