Your Argyle & Fort Worth TX Metroplex Commercial Moving Company
Moving can feel stressful enough, but moving your professional work space can have an added pressure. At Great White Moving Company, we offer commercial moving services that will allow you to get your office or offices packed up and moved to your new location. Whether you are moving to a new space across town or heading out of state, Great White Moving Company is ready to get you wherever you are going.
Who We Are
Here at Great White Moving Company, we have nearly two decades of experience living and working in the Dallas Fort Worth metroplex. Fully insured and highly recommended in our community, we promise to take care of you and your business as you transition to new locations. Our trained team members know how to properly care for a wide range of furniture, equipment, and whatever you might need moved. If you are in need of commercial moving services, call Great Moving Company today!
Our Commercial Moving Services
Need a moving company you can trust to handle relocating your business? Choose Great White Moving Company! We understand that your business and the items that make up your business are not just valuable to the company, but to you as an individual. As a family owned business, we at Great White Moving Company know the value of prioritizing work documents and equipment. If you are moving your business, let our trained and experienced movers take the stress away so that you and your business don't have to miss a beat!
Moving Your Business Across Town?
Fort Worth is one of the best cities to own a business in and there are so many awesome office spaces available. Whether you are moving into an office for the first time or upsizing the space you already have, Great White Moving Company is well versed in the city and surrounding areas and can get you to your new location, no problem! We love our city, and we love that you have chosen to live and work in it. Let us be a part of your moving experience, and we promise to take care of you the same we care for our city!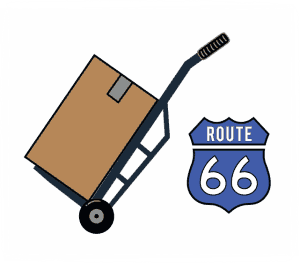 Moving Your Business Out Of Town?
At Great White Moving Company, we are ready to take you wherever you are wanting to go. Avoid the hassle of renting equipment only to have to bring it back to where you got it from or risk paying a massive fee. Instead, let us serve you and your business by providing all the needed tools for a pain free moving experience. Then, when you are all moved into you new location, you can spend your time on what matters; getting your business up and running with full force! If you are planning to relocate your business out of town, call Great White Moving Company!
Relocating an Employee?
Aside from moving your commercial office, we also know that it is common to relocate your employees, families, and their belongings to another location. Let Great White Moving Company take care of you by taking care of them! In addition to commercial moving services, we offer residential services as well. Whether you are relocating yourself or an employee locally, out of town, or even out of state, Great White Moving Company is here to serve you!
No matter the size of the move, our best mover in Fort Worth will ensure that everything your company needs moved will get where it needs to be safely and securely. We strive to make sure every customer's needs are met before moving on to the next move. Contact Great White Moving to see how we can help with your next commercial move!
Our Additional Services
At Great White Moving Company, we're dedicated to giving you a smooth, successful moving experience every time. We listen to your needs and always communicate clearly with our customers to ensure each and every move goes as planned. In addition to commercial moving, we also offer:
Packing Services
Too busy juggling your business, family, and social engagements? Let Great White Moving Company handle the hassle of packing up your office. Don't waste your valuable time shopping for boxes and other specialty packaging supplies. We are equipped with everything you need to properly and safely pack up your office. For a small additional cost, Great White can pack up with either a portion of or even your entire office space or warehouse.
If you are in need of a moving company for your home, Great White Moving Company is here to serve you! Whether you are upsizing, downsizing, or moving to another part of town, we are prepared with a team of well trained and professional associates to take care of you and your moving needs. Don't want to mess with the hassle of purchasing the necessary moving supplies? We offer a moving package that includes not only the supplies, but we will pack your home for you! Don't let moving wear you out, let Great White Moving Company do all of your heavy lifting!
Specialty Items
At Great White Moving Company, we know that your belongings might include fragile or hard to move items. We pride ourselves on offering you the best moving services available with adequately trained team members ready to take care of your specific needs. Whether you need a piano, safe, or antique furniture moved, we will arrive with the appropriate supplies and tools to take care of it for you!
We offer excellent rates for all of our services. You can even fill out a free estimate before your move so you'll know exactly what to expect. We have no hidden fees, and we'll work with you to find the perfect date for your move.
Great White Moving Company is the go-to movers in the DFW Metroplex and surrounding areas for tons of new and repeat customers. We are more than just a moving company serving Argyle and surrounding areas – we strive to be a part of the communities we serve. Wave at our trucks going by and we'll wave back! Once our movers have you happily set up in your new home, they'll be happy to make recommendations about the best places to eat and relax in your city or neighborhood.
Ready to enjoy a stress free move? Contact us at the Great White Moving Company today to receive a quote or schedule your move.
Let us take a bite out of your moving expenses today!