Great White Moving Company has been serving the residents of Denton, TX, and the surrounding areas for more than a decade. For both local and long-distance moves to and from Denton, we're here to help. Our trained movers in Denton TX are familiar with the city and can often be seen moving customers in the area, and we'll be happy to move your home or business as well! When you choose us, you can be sure the job will be done right.
Why Choose Great White as Your Denton Moving Company?
For those moving to or from Denton, TX, the movers at Great White are here to make your moving experience between homes as smooth as possible.
We Love Denton!
Denton is a great city for many reasons! Of the many satellite cities around the Dallas-Fort Worth Metroplex, Denton is the 12th largest in population. The latest census reported the city's population to be over 136,000 at the time, and it has only grown since.
However, Denton still offers a welcome break from the traffic that the more densely populated areas in the Dallas Fort Worth area can experience, and the Denton area has everything you need to enjoy life… plenty of work opportunities, delicious restaurants, tons of parks and playgrounds, great nightlife, and more.
We Treat Your Belongings Like Our Own
We strive to be the go-to local Denton Texas moving company, and we pride ourselves on making sure every move is completed quickly and carefully. Our expert movers work only for us and are trained to provide a stress-free experience for you and your family or business. We are fully licensed and insured for your protection. So put your stress in our hands and start looking forward to enjoying and living in your new home.
From short moves around the Denton area to long-distance moving, we handle your belongings with care. We also offer specialized moving services to ensure your piano, gun safe, billiard table, and other heavy, valuable items are transported safely.
Our Prices & Service Can't Be Beat
As a Denton Texas moving company, we handle rates starting at $115 an hour, with a 3-hour minimum. Prices may vary depending on locations as well as other factors, such as stairs. You can request an exact itemized quote online or call us for an hourly quote. Contact us today to learn more about our moving service and receive 20% off when you book.
We pride ourselves and unmatched levels of customer service in the moving industry—our only goal is to help your move go as smoothly and painlessly as possible, and ensure you're completely satisfied with the moving process from start to finish.
Call us today at (817) 858-6500 or request a free quote with our simple online form to get your Denton move on the way!
We offer packing services, piano moving, home and business relocations, and more. If your family or office is moving to Denton from across the Dallas Fort Worth Metroplex, or even just moving one street over, the team at Great White has you covered. Call us today for an hourly quote, or request an exact itemized quote online today.
Our movers will pick up all your furniture and go from your apartment or home to your new location with ease. Great White Moving Company is fully insured for your protection so you don't have to worry about a thing. Our dedicated movers work solely for us and can handle any relocation, small or large.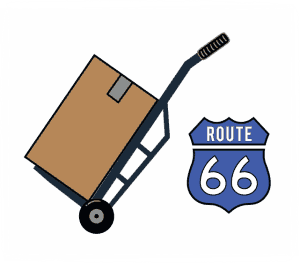 Are you ready to move to a new hometown? For all our moves we employ professional movers that will handle all of your furniture with the utmost care, even on those long-distance drives. Give us a call to save money with our long-distance mover services so you skip the hassles and start enjoying your new home.
Ready for a change in scenery, or maybe just a bigger space for your business? Great White has the appropriate equipment needed to move your entire office, from computers to paperwork, safely and securely. Whether you are moving locally or out of state, our commercial movers will assist you in any way possible.
Every moving truck we use is equipped with the necessary materials which includes but is not limited to: moving blankets, dollies, tools, and furniture pads, straps, walkboards and more to ensure your items are protected and cared for during your move.
For an additional cost, we can take away the stress of packing. Let our movers pack a few items, or even your entire home for you with our packing services. We want to ensure you have a stress-free move, and we use quality packing supplies to protect your items.
Our movers are fully equipped and trained to handle specialty items including pianos, gun safes, pool tables, organs and more. If you have any large or delicate items that need to be moved, let our movers do the heavy lifting for you with our specialized moving services.
Frequently Asked Questions
Here are some questions our moving team frequently receives about Denton. If you have any questions about your moving needs that our FAQ doesn't include, please contact us—we'd love to hear from you!
How much do Denton Movers cost?
If you're looking for experienced movers in the Denton area (or anywhere in the populated North Texas regions such as the Dallas Fort Worth Metroplex), the prices can vary widely due to a number of factors. How many rooms worth of stuff you have and how far you're going will influence the final cost of your move. Other factors, such as how many flights of stairs the movers will have to traverse and how many movers are needed will also impact the price. Some companies charge more per hour than others, so that's another factor to consider during your search. The best way to find out how much your move will cost is to get a quote online or call to discuss your situation!
Why should I hire professional movers?
The moving process can be stressful and tiring. From timing your move just right to packing your belongings, cleaning your old home (and selling it, if applicable), getting your items to your new home, unpacking, and getting situated, there's a lot of work to be done. If you re apartment moving and don't live on the first floor, the process can be even more exhausting. While you can rent a moving truck, buy packing supplies, carefully pack all your items, load up the truck, drive to your destination, unpack, and finally start getting situated, it's a daunting process. If you have heavy furniture or large items, you'll need to have family or friends help, which can be an inconvenience. Not to mention, when you go it alone you risk damaging items due to drops or improper packing. Experienced movers can take care of the heavy lifting for you and ensure your items make it safely to your new home while you relax. Finding the right moving service can greatly reduce the stress of your move when the day finally arrives, and you can trust Great White as the local moving company that will take care of you.
What if I'm moving to a smaller home?
If you're relocating to a smaller home and you're worried you may not be able to comfortably fit all of your current belongings in your new home, you have a few options to consider. If you want to keep all your belongings, it may be worth choosing a local storage service where you can keep items you don't necessarily need at the moment (holiday decorations, out-of-season clothing, furniture that's not currently needed, excess pots and pans, etc.). The upside to this option is you won't lose any of your items. The downside is you'll need to pay a monthly fee for storage, and you'll have to make trips to your storage unit to swap out items if need be. An alternative is to get rid of items you no longer need. You can donate many items to charity and places such as Goodwill, or you can choose to sell some items online via various marketplaces or even have an old-fashioned garage sale!
Why Trust Great White Moving Company?
We're a family-owned moving company based in the DFW area, and we serve Denton and the surrounding areas with reliable and affordable residential and commercial moving services that residents have trusted and relied on for over 15 years.
From loading and unloading your belongings, to transportation and packing services, our friendly and highly rated team of professionals can take care of every part of your move to get you situated in your new house with minimal effort and stress on your part.
There's a reason our clients love us–check our reviews to see why we're a leading mover in the area. Contact us today to get an estimate to find out why we're the right choice. We pride ourselves on quality service and fair quotes, and we look forward to providing you the help you need.