Great White Moving Company is proud to serve the Argyle area with our professionally trained teams who do more than merely relocate your furniture from one location to the next, they help move you forward to your next step in life! Offering services to meet all of your needs, from packing services, to home and business relocations, to internal and single item moves, we have you covered. We are your Argyle Movers to get the job you need moves safely.
Rates starting at $115 an hour, with a 3 hour minimum. Prices may vary depending on locations as well as other factors, such as stairs. You can request an exact itemized quote online or call us for an hourly quote. Contact us today to learn more about our moving company and receive 20% off when you book.
Moving to Argyle, TX, soon? We don't blame you. Argyle is called home to a little more than 4,000 people and was ranked the 11th best place to live according to the 2018 Best Dallas Suburbs on Dave Downs. It probably received these incredible rankings thanks to its low crime rates, and its high income per capita, graduation rates, and home values. The in-town amenities may be low, but Argyle is so close to many other towns you won't even notice.
Hire Professional Movers to Make Your Life Easier
Great White Moving Company has been moving customers to and from Argyle for more than 15 years now, making us highly experienced in the area and in our skills. We are a local, family-owned Dallas-Fort Worth moving company. Leave your stress of moving in our hands, and we'll be sure you are taken care of. Looking for somewhere to eat your first night in Argyle? Our team can even help you with that by offering some recommendations during your next move.
Housing Costs
Did you know the median home price in Argyle is 98% higher than the national average, at just over $365,000 according to Area Vibes. Argyle prices are not only among the most expensive in Texas, but the real estate also ranks among the most expensive in America consistently over time. Argyle also has a higher average number of occupants per household meaning it is full of families. The owner to renter ratio is 9:1 so it is a great town to get to know your neighbors, or maybe even rent to own.
Employment
Argyle is seen as a white-collar city, with 90.85% of the workforce employed in white-collar jobs, which is well above the national average. 30.8% of the workforce works in management occupations, and 12.10% work from their homes. This means they are often telecommuters or self-employed people who operate their own small businesses out of their homes. Argyle has more people living there who work in computers and math than 95% of the rest of the US. The median household income is $107,333 and the following is the breakdown of occupations throughout Argyle, Texas:
Management, Business, Science and Arts: 55.5%
Sales and Office: 26.1%
Production, Transportation, and Materials Moving: 9%
Service: 4.9%
Natural Resources, Construction and Maintenance: 4.5%
Education
Argyle ISD School District has 2,063 students enrolled, 4 schools in the district, and 15 students per classroom on average which is consistent with the state average, as well as having average test scores of 93%, which is 29% higher than the Texas average. Liberty Christian is private school that is also located in Argyle with 1,380 students enrolled from PK-12. The schools within Argyle ISD consist of 1 elementary, 1 intermediate school, 1 middle school, and 1 high school. That means as of now, your children will go to school with the same kids from elementary to high school. And check out these exceptional educational level stats:
98.1% high school graduate or higher
22.2% received some college
6.1% associate's degree
34.8% bachelor's degree
19.2% graduate or professional degree
Things to Do
Argyle is full of small businesses from places to eat, drink, and shop. Whether you are in the mood for some BBQ, a seasonal iced coffee, or a Texas sized margarita, Argyle has plenty to offer. Check out some of the many places to eat and drink that Argyle and the surrounding area has to offer has to offer:
Earl's 377 Pizza
Bumbershoot Barbecue
Gnome Cones
Kimzey's Coffee Shop
Fuzzy's Taco Shop
Snappy Snow
Coffee Tree Cafe
Gio Argyle
Snooty Pig
Cuppa Espresso Bar
From home supplies and decor, clothing, gifts, or pet supplies, these local shops have tons to offer without having to drive into the big towns. Here are a few you need to check out:
Argyle Feed & Hardware – Hardware Store
HB Hunting Products – Hunting Supplies
Divine Finds – Shopping & Retail
Scarlett Anne's Boutique – Women's Clothing Store
Defender Outdoors Argyle – Sporting Goods Store
Charred – Outdoor Equipment Store
New Song School of the Arts – Shopping & Retail
407 Gun Club – Shopping & Gun Range
Argyle Nails & Spa – Nail Salon
Texas Bat Company – Sporting Goods Store
Small town feel, close enough to big town opportunities
Argyle is your typical small town, from Friday Night lights at the football stadium to lemonade stands in the front lawn. Argyle is a great town for both families and retirement as many homes sit on a decent amount of land. You may see goats in some backyards, and backyard baseball games in another.
Argyle Movers
Before your next move, you'll likely start searching for moving companies in Argyle, TX. Be sure to do your research and check out online reviews with whoever you choose. Our movers can be seen driving one of our trailers through Argyle often, or maybe even stopping for a bite between moves at Fuzzy's Taco Shop. Contact Great White Moving to hire the best professional movers to get your new life started, even if it's just across to the other side of town. We movers service the entire Dallas, Fort Worth area for both local and long distance moves. Here at Great White Moving Company we are only interested in one thing: providing you with a stress-free move for an affordable price.
Call us at (817) 858-6500 or fill out a free quote and we will get back to you promptly. Don't forget to mention this post for 20% off your next move! Discount automatically added with online quote requests.
Stats collected from:
areavibes.com
livability.com
Let us take a bite out of your moving expenses today!
Our expert movers pick up all of your furniture and go from your apartment or home to your new location with ease. Great White Moving Company is fully insured for your protection so you don't have to worry about a thing. Our dedicated movers work solely for us and can handle any move, small or large.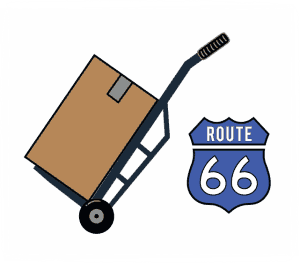 Looking forward to moving to a new hometown? For all of our moves we employ professional movers that will handle all of your furniture with the utmost care, even on those long distance drives. Give us a call to save money on your next move so you can get back to enjoying your new home.
Ready for a change, or maybe just a bigger space for your growing company? Great White Moving Company has the appropriate equipment needed to move your entire office, from computers to paperwork, safely and securely. Whether you are moving locally or out of state, our commercial movers will assist you in any way possible.
All of our trucks are equipped with professional moving materials which include but are not limited to: moving blankets, dollies, tools, and furniture pads, straps, walkboards, and more to ensure your items are protected and cared for during your move.
Hate packing? For an additional cost, we can pack your home for you. Let our movers pack a few items, or even your entire home for you. We want to ensure you have the most stress-free move possible. Call us to learn more about our packing services.
Our movers are fully equipped and professionally trained for moving specialty items including pianos, gun safes, pool tables, organs and more. If you have any large or delicate items that need to be moved, let our movers handle it for you.