Whether you are moving from an apartment, mansion, or 2 bedroom house, Great White Moving Company is ready to take care of you! We have a wide range of equipment and tools to make sure your belongings are handled efficiently and with care! Worried about maneuvering those hallways or steps? Our trained team members are equipped with the needed experience to develop a plan of action and execute the best way possible.
Who We Are
At Great White Moving Company, we do more than just show up with a truck. We are available to be a part of your moving process every step of the way! We proudly offer packing services and the supplies needed to pack any and everything we come across. We use the best packing techniques to keep your fragile, antique, and most valuable belongings safe for the move. We also understand the importance of organization and how your move doesn't end when the boxes arrive to your new place. An easy unpacking experience depends on a great packing plan, and we have just the team for the job!
Our Residential Moving Services
When it comes to moving your home, trusting Great White Moving Company is going to be one of the best decisions you make! Not only have we been in the Ft. Worth community for decades and know the neighborhoods like they are our own (because they are), we are very familiar with the entire DFW Metroplex, and can offer you the best services available. Your home matters, and we understand just how much. As a family owned company, we have also made our home in north Texas, and we pride ourselves and caring about what matters most to you and making your transition our top priority.
Just moving a few streets over? We can help. We're happy to move your boxes, electronics, and furniture from your old apartment to a new one. From bed frames and stoves to TVs and boxes, our professional apartment movers in Fort Worth TX will make sure everything arrives safely.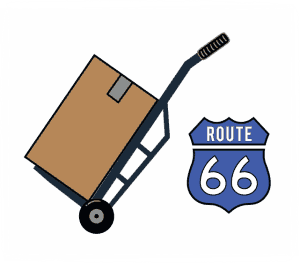 Long Distance Residential Moves
We love the DFW Metroplex, but we understand that it's possible life could take you away from the greatest place to live on the planet, and though we hate to see you go, we are proud to help get you there! If you are moving out of town, Great White Moving Company can travel the distance to ensure that you and your belongings are well taken care of!
One thing we love about north Texas is the many communities just a stone's throw from the city centers. From Grandbury to Springtown to Irving and beyond, we are proud to serve the Dallas Fort Worth Metroplex. If you live in any of the surrounding DFW cities and are planning on moving long distance or local, call Great White Moving Company to get a quote today! We will come to you!
Moving Specialty Items from Your Home
Not every company will move every item. For safely moving your specialty items, call our expert movers. The team at Great White Moving Company has years of experience moving large, delicate, and oddly shaped items carefully from your old house to your new home. These include items such as:
Pianos
Organs
Pool tables
Safes/Gun Safes
and much more – if your item isn't on the list, give us a call and we'll let you know if we can move it.
Some objects are easier to pack and move than others. Without the right training, moving difficult, heavy, or large items can be especially tricky, which is one reason why you should hire our team at Great White Moving Company to take the load off for you! Often times, people regret doing the heavy lifting on their own, as this often results in damaged property and sometimes even injury. We have the equipment and experience to get your more difficult objects safely to your new home. Let us handle your heavier, more delicate items to help ease the stress of your moving experience!
Our Additional Services
At Great White Moving Company, we're dedicated to giving you a smooth, successful moving experience every time. We listen to your needs and always communicate clearly with our customers to ensure each and every move goes as planned. In addition to residential moving, we also offer:
Packing Services
With your busy, jam packed schedules, sometimes it can be hard to fit in hours of packing for a move. Sometimes, you have several months to prepare for relocations, but often times life does not give us such a luxury. If you are stressing out about juggling your job, family, and social engagements in the midst of transitioning your home, let us take care of the time consuming task of packing up. Plus, we can have the supplies to properly and safely pack all of your belongings efficiently! If organization isn't quite your thing, don't worry because it is ours! Get a quote to let Great White Moving Company take care of all of your packing needs!
Are you also having to move your office or commercial space? You are in luck! Great White Moving Company also offers moving services for your office space! We understand the value of your business, and we take care in handling your professional equipment, paper work, technology, furniture, and more. No matter the size, location, or business, trust Great White Moving Company to handle your commercial space!
Moving Supplies
It can be tough to know what things to purchase or where to shop from when you start packing, so Great White Moving Company has you covered! Not only are our trucks equipped with special moving tools like straps, dollies, and moving blankets, but we have the basic packing supplies as well! Different sized boxes for your various belongings, bubble wrap, tissue paper, and tape are all available for purchase. We have made moving our business, so we know just what you need to get the ball rolling on your packing process!
We offer excellent rates for all of our services. You can even fill out a free estimate before your move so you'll know exactly what to expect. We have no hidden fees, and we'll work with you to find the perfect date for your move.
Our reputation at Great White Moving Company has been developed in our DFW community for years, just ask the community! As a fully insured moving company with endless amounts of five star reviews, we are confident that we have what it takes to take care of you, your home, and your family during your move!
Ready to enjoy a stress free move? Contact us at the Great White Moving Company today to receive a quote or schedule your move.
Let us take a bite out of your moving expenses today!