Enjoy Our Professional Crews with Great White Moving Company
The best Dallas movers are employed with our moving company and only interested in one thing: assisting you with a stress-free move. We are fully insured and in great standing in the Dallas area. Next time you need Dallas moving services, you can count on Great White Moving Company for all of your needs. We are locally based in the DFW area and service the big cities as well as outlying communities, and can help with moves of any distance–down the street or long distance moving across the country. Contact us today to learn more about our commercial and residential moving services.
Why Choose Great White as Your Dallas Moving Company?
We Love Dallas!
There are a lot of reasons to love Dallas–and we aren't the only ones who think so! The Dallas Fort Worth area was ranked #1 in raw population growth in July 2020, and it's no secret why. Between a growing economy with excellent job growth opportunities and DFW being a great place to start and grow a family, there's plenty of appeal. Not to mention the variety of activities residents can enjoy on any given day, from aquariums to museums, amazing restaurants, and an active nightlife, Dallas has something for everyone. Plus, if you're a sports fan there's no better city in Texas! Home to the Dallas Mavericks, the Dallas Cowboys, the Texas Ranger, the Dallas FC, and the Dallas Stars, there's a team for sports fanatics of all kinds.
Experience You Can Count On
The greatest asset we have are the crews that we employ. Our crews have between 2 to 12+ years experience with our professional moving company. Our crews are selected to ensure your furniture will arrive safely and on time to your new location. Our expert Dallas movers draw on years of experience to provide unparalleled service with one goal in mind: ensuring you're 100% satisfied with your move.
Unmatched Level of Care
We differentiate ourselves in the moving industry by striving to offer a level of care that can't be matched. You can trust us to take special care when it comes to moving your fragile items. Customer satisfaction is of upmost importance to us, and we're not happy unless we have happy customers.
Great Rates
Our current hourly rates start at $125 an hour with a 3 hour minimum. This amount can vary depending on your apartment complex and which floor you are on. We run 26 ft. box moving truck / trailer. When you call us, we'll see how we can save you money while taking care of all of your moving needs. Hourly rates are subject to change depending on flights of stairs, so please call for correct pricing or info. For accurate pricing call (817) 858-6500.
Monthly Moving Special
20% Off Itemized moves
Great White is dedicated to being your go-to DFW moving company for all your moving needs. We want to make the moving process as stress-free as possible, so we offer everything you need for your moves.
Our movers will pick up all your furniture and go from your apartment or home to your new location with ease. Great White Moving Company is fully insured for your protection so you don't have to worry about a thing. Our dedicated movers work solely for us and can handle any move, small or large.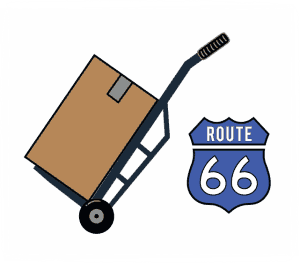 Are you ready to move to a new hometown? For all our moves we employ professional movers that will handle all of your furniture with the utmost care, even on those long distance drives. Give us a call to save money and reduce stress on your next move so you can start enjoying your new home.
Great White is a local moving company that specializes in corporate relocation and has the equipment needed to move your entire office-from computers to paperwork-safely and securely. Whether you are moving locally or out of state, our commercial movers will assist you in any way possible.
All of our trucks are equipped with the necessary materials, including (but not limited to): moving blankets, dollies, tools, and furniture pads, straps, walkboards and more to ensure your items are protected and cared for during your move. We can get items you need to and from your preferred storage service as well.
For an additional cost, we can take away the stress of packing. Let a professional mover handle your packing by taking care of a few items, or we can even pack your entire home for you. We want to ensure you have the most stress-free move possible when you choose our moving service. Call us to learn more about our packing service.
Our movers are fully equipped and trained for moving specialty items including pianos, gun safes, pool tables, organs and more. If you have any large or delicate items that need to be moved, let our movers handle it for you. Our movers take pride in their work and will take great care to protect your specialty items, no matter how heavy or fragile they may be.
Frequently Asked Questions
Below you'll find some of the most commonly asked moving questions we receive. If you have any questions about your Dallas Fort Worth move that we don't cover below, be sure to reach out to us–we'd love to hear from you and answer any questions you may have!
How much do movers cost in Dallas?
There are a lot of factors that can affect the cost of movers in Dallas. Things taken into consideration when a quote is created include: distance of move (local vs. long distance, etc.), flights of stairs at current and new location, total amount of rooms, appliances, and furniture to be moved, etc. The best way to find out what a move will cost is to get a custom quote for your specific situation from a trusted DFW mover.
Should I move myself or hire movers?
Moving on your own can be daunting, exhausting, and draining. Moving on its own is stressful enough, but taking the entire burden on your shoulders with no help can really add to the burden. In addition to packing up your entire home, you'll need a rental truck and equipment, but you'll need to have family or friends in Dallas (and wherever you're moving to/from if out of the city) that can help with loading and unloading all of your belongings. Once you've completed the daunting task of getting everything out of your old home and into your new one, then you'll have to get started unpacking. Setting up your new home feels so much better when you're feeling refreshed–and hiring local movers to handle the hassles for you can really reduce your stress.
Is it cheaper to buy new furniture or move it?
This completely depends on your furniture and the moving expenses that the furniture may add to the job. A large solid oak dining table may be well worth moving despite the cost, but an old desk you have sitting around in your garage may be better off sold or donated and replaced if needed once you're in your new home. This should be considered on a case-by-case basis, and some furniture may be worth keeping, while some may be better off replaced.