Great White Moving Company is proud to serve the Haslet area with our professionally trained teams who do more than merely relocate your furniture from one location to the next, they help move you forward to your next step in life! Offering services to meet all of your needs, from packing services, to home and business relocations, to internal and single item moves, we have you covered. We are your Haslet Movers to get the job you need moves safely.
Rates starting at $110 an hour, with a 3 hour minimum. Prices may vary depending on locations as well as other factors, such as stairs. You can request an exact itemized quote online or call us for an hourly quote. Contact us today to learn more about our moving company and receive 20% off when you book.
Interested in moving to Haslet, TX in the near future? Good choice! Haslet is a relatively small city north of Fort Worth. For those working in the Dallas-Fort Worth area, Haslet offers an escape from these large cities, close enough to keep a commute to the metroplex reasonable. Keep reading for some of the highlights of the city of Haslet!
Moving to Haslet
For those seeking movers for their relocation to Haslet, TX, Great White Moving Company can give you a hand. Our professional movers work hard to give you a stress-free move. Our family owned and operated moving company has been serving the Dallas-Fort Worth area for over a decade. The team at Great White welcomes local and long distance moves, and we are dedicated to making your home or office move to Haslet as quick and stress-free as possible. Keep reading to learn more about Haslet.
Living in Haslet
As of the latest census conducted by the U.S. Census Bureau, the population of Haslet was 1,517, small compared to the surrounding cities of Dallas and Fort Worth. As of 2016, the estimated median household income in Haslet was $120,556, according to City-Data.com. This income level is above the statewide average. However, rental prices remain somewhat on par with the statewide average. DeptofNumbers.com estimated the Texas median gross rent to be $956 in 2016, and Haslet's came in slightly lower, at $936 (City-Data.com).
Working in Haslet
If you're interested in working in Haslet, for a relatively small city, there are many growing opportunities in and around the city. Haslet is only a short commute from Fort Worth and under an hour drive from Dallas. Both of these cities offer many employment opportunities, but Haslet has its own job market as well. Haslet is considered a fairly major intermodal hub due to its proximity to several major highways, a railway, and two airports. Because of this, Haslet has attracted several corporate distribution centers, including warehouse centers operated by Amazon, FedEx Freight, Coca-Cola Company, and others.
Education in Haslet
Haslet is served by the Northwest Independent School District headquartered in Fort Worth. One of the largest ISD's in the area, NISD is also one of the fastest growing school districts in the state of Texas. NISD boasts a graduation rate of 97%, with 83% of students going on to college, according to statistics listed on NISDTX.org. Most higher education opportunities near Haslet are located in Fort Worth, a short commute outside the city.
Fun Things to Do in Haslet
If you're looking for what to do once you get to Haslet, the city has many events and entertainment options to offer! The city of Haslet puts on several holiday events throughout the year, including summer movies in the park, Independence Day fireworks, Halloween hayrides, and a Christmas in the Park celebration, among others (Haslet.org). The city also maintains the Haslet parks, including the John Gammill Park and the Haslet Community Park for those seeking outdoor fun.
Haslet Movers
Need a moving company in Haslet, TX? Great White Moving Company is here for you. We service the entire Dallas-Fort Worth area and work with both local and long distance moves. Our movers can often be spotted driving one of our trailers through Haslet streets. Our dedicated Haslet movers are ready to move your home or office to your new location and provide you with a stress free move for an affordable price.
Call us at (817) 858-6500 or fill out a free quote and we will get back to you promptly. Mention this post for 20% off your next move! (Discount automatically added with quote requests).
Let us take a bite out of your moving expenses today!
Our movers will pick up all your furniture and go from your apartment or home to your new location with ease. Great White Moving Company is fully insured for your protection so you don't have to worry about a thing. Our dedicated movers work solely for us and can handle any move, small or large.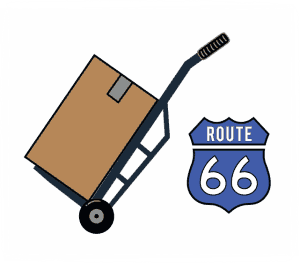 Are you ready to move to a new hometown? For all our moves we employ professional movers that will handle all of your furniture with the utmost care, even on those long distance drives. Give us a call to save money on your next move so you can get back to enjoying your new home.
Ready for a change in scenery, or maybe just a bigger space? Great White Moving Company has the appropriate equipment needed to move your entire office, from computers to paperwork, safely and securely. Whether you are moving locally or out of state, our commercial movers will assist you in any way possible.
All of our trucks are equipped with the necessary materials which includes but is not limited to: moving blankets, dollies, tools, and furniture pads, straps, walkboards and more to ensure your items are protected and cared for during your move.
For an additional cost, we can take away the stress of packing. Let our movers pack a few items, or even your entire home for you. We want to ensure you have the most stress-free move possible. Call us to learn more about our packing services.
Our movers are fully equipped and trained for moving specialty items including pianos, gun safes, pool tables, organs and more. If you have any large or delicate items that need to be moved, let our movers handle it for you.