Need Movers in Lewisville, TX?
The best Lewisville movers are employed at Great White Moving Company and only interested in one thing: assisting you with a stress free move for the best moving services you have ever experienced. We are fully insured local movers in great standings in the Lewisville area. Great White Moving offers residential and commercial moving services to all of Lewisville, Texas as well as other surrounding DFW areas. Contact us today to learn more about our Fort Worth based moving company.
Great Rates
As part of our terrific moving services, our current hourly rates start at $125 an hour with a 3 hour minimum. Rates may vary depending on if your moving to an apartment complex and which floor you are currently on or moving to. We run a 26 ft box truck/trailer. When you call us, we'll see how we can save you money. Hourly rates are subject to change and depend on flights of stairs needed to be climbed by our moving team during the moving process so call us for a moving quote. You may also request for an itemized quote. Monthly Moving Special 20% Off Itemized moves!
Contact us at (817) 858-6500 if you are looking for movers in Lewisville, TX or surrounding areas.
Lewisville Movers
The greatest asset we have are the crews that are employed through us. Our professional mover crews range from 2 to 12 years experience with our moving company. We only hire the best to ensure your furniture and moving boxes will arrive safely and on time to your new location. Our goal at Great White Moving Company is for you to be 100% satisfied with your move. We want you to enjoy a stress free moving experience, so that is why we hold ourselves to a higher standard when it comes to the moving experience and customer service that we provide to every one of our clients. If you are looking for a local moving company that has proven time and time again that they are trustworthy, reliable and provide a professional level of service, give Great White Movers a call.
Living in Lewisville
If you're looking for a place to call home in Dallas Fort Worth or the surrounding area, look no further than Lewisville, Texas. This rapidly growing city is perfect for those who want to be close to the action of the big city, but still enjoy the peace and quiet of a smaller community. With a population of over 100,000 (according to the US Census), there's always something going on in Lewisville. Lewisville has a wide range of housing options from homes to multi family dwellings to apartments. The median list price is about the same as the national average and the average income in Lewisville falls right around 67,000 a year (according to the US Census) making it fall above the statewide average.
Working in Lewisville
Lewisville is a great place to live as well as work. There are many businesses providing new and diverse employment opportunities within the Lewisville City Limits. The top employer in Lewisville is Horizon Health, a trusted behavioral health management company that helps organizations in the United States with mental health census. A few other top employers in Lewisville include Lewisville ISD, Hoya Vision Care, and EMC Mortgage. These businesses provide good jobs and invest in the community, making Lewisville a great place to live and work.
Education in Lewisville
Education in Lewisville does not disappoint! As you can imagine, with the Lewisville ISD being the second largest employer in the city, the Independent School District of Lewisville is not only impressive, but also administrated by people who love and care for the people of Lewisville. Lewisville High School is the oldest in the city, with a rich history and being the only school in the district to have celebrated their 100th anniversary. Lewisville ISD prides itself on having six National Blue Ribbon Schools of excellence, which is the highest designation a school can earn by the US Dept of Education.
Fun Things to Do in Lewisville
Lewisville has endless opportunities for fun within the city and its surrounding area.
Lewisville Lake Park – Lewisville Lake Park is the perfect place for people in the Dallas Fort Worth and Lewisville Texas area looking for a place to picnic, play sports, or just enjoy the outdoors. The park is well maintained and has plenty of open space for visitors to enjoy. There are also playgrounds and picnic areas for families to enjoy.
Coyote Drive In – The Coyote Drive In is the perfect place for those in the Lewisville Tx area looking for a drive in movie experience. With its timeless design and attention to detail, the Coyote Drive In offers an unforgettable experience that is sure to please everyone.
The Charming Cat Café – The Charming Cat Café is a place where you can relax and enjoy a cup of tea with an adorable furry friend. The café is surrounded by furry kitties that will make you feel at ease as you enjoy your drink. The kittens are very friendly and will make you feel like you're part of the family.
Movers in Lewisville, TX
Great White Moving Company is excited to help you relocate to Lewisville, TX! We are a family-owned and operated company that has been meeting locals moving needs by moving homes and offices in Lewisville for over a decade. We are Texas movers that serve the entire Dallas-Fort Worth area and beyond for local moving service and long distance moves. Our team of experts is here to help you with every moving need you can dream of as you settle into your new home as quickly and easily as possible. We can even recommend where to go first once you are done with the moving process and comfortably situated in your new home. Contact us today to get started on your move!
Call us at (817) 858-6500 or fill out a free quote and we will get back to you promptly. Mention this post for 20% off your next move! (Discount automatically added with quote requests).
Our movers are here to help you with your move, from start to finish. We're fully insured for your protection, so you can rest assured that your belongings are in good hands. Our dedicated team of movers pride themselves on their exceptional customer service as they provide next level moving experiences to every client. They are experienced and equipped to handle any size move, big or small.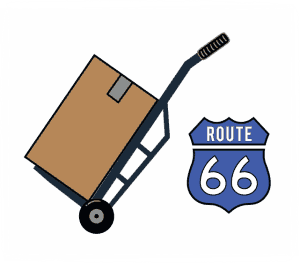 We know how important it is to find the perfect home. And once you do, you want to make sure your belongings are treated with care during the move. That's why we only work with professional long distance movers who will take great care of your furniture, no matter how long the journey is. After all, you deserve to enjoy your new home stress-free!
Are you a business owner? Has your business outgrown its current space? Are you thinking of relocating your office? Great White can help with that too. Our commercial movers will assist you with local or out-of-state moves. We can ensure that everything you need to run your business is transported with the same level of care and attention to detail that you provide in your every day operations.
Because of the years of experience Great White has spent in the moving business, we know exactly what tools and supplies are needed to move every different type of item. Aboard our trucks are the most essential of items for moving. From All sizes of Boxes, furniture pads, straps, moving blankets, dollies and more, we make sure to have whatever is needed to move all your belongings safely and successfully.
We understand that packing can be a stressful process, especially when you're trying to coordinate an entire move. Our packing service is designed to take away that stress, and let you focus on other things. For an additional charge, we can pack a few items, or your entire home, depending on your needs. We will even help you with moving container from a storage unit or storage service location.
Our experienced movers are specially equipped and trained to move large items like pianos, gun safes, pool tables, organs and more. They are also trained to move extremely delicate items to and from the moving truck as well. So if you've got any big ticket items that need moving or need a piano mover, we're the Lewisville mover team to trust!
Your Movers in Lewisville, Tx and all surrounding areas
If you're looking for a company to handle your local move in the Lewisville area, look no further than Great White Movers! We're a locally owned and operated business with a mission to provide our customers with the best possible care and moving service. We know how stressful moving can be, so we offer affordable prices and quick moving service to help relieve some of the pressure of moving labor.
Because we want you to have the most stress-free move possible, we'll work closely as your trusted Lewisville moving company to ensure everything is taken care of. Call us today to discuss pricing and available dates.
Take a look at our reviews to get a better idea of the standard that we hold ourselves to when it comes to customer service! If you have received a quote from one of the following moving companies: Sons Moving, Black Ops moving, Ab Moving, Evolution Moving Company, Cheap Movers, Rescue Moving Service, Furniture Movers or any other TX mover or Lewisville movers, contact us and let us know and we will do our best to beat their price!