Great White Moving Company is proud to serve the Bedford area with our professionally trained teams who do more than merely relocate your furniture from one location to the next, they help move you forward to your next step in life! Offering services to meet all of your needs, from packing services, to home and business relocations, to internal and single item moves, we have you covered. We are your Bedford Movers to get the job you need moves safely.
Rates starting at $110 an hour, with a 3 hour minimum. Prices may vary depending on locations as well as other factors, such as stairs. You can request an exact itemized quote online or call us for an hourly quote. Contact us today to learn more about our moving company and receive 20% off when you book.
"Discover the Center." That's the motto taken on by the city of Bedford, Texas—and for good reason. One of the many "Mid-Cities" between Dallas and Fort Worth, Bedford lies at the center of two of the largest cities in the state of Texas. This makes it a prime location for those wanting quick access to the myriad amenities of the big cities without the crowding and traffic.
If you're considering moving to the DFW metroplex but haven't decided which city to call your new home, you've come to the right place. Read on to learn some of the things that make Bedford unique among the Mid-Cities as well as how you can better prepare to make your move to the area.
Living in Bedford
Bedford residents rank above state averages in a number of ways. According to the U.S. Census Beureau's population estimates, Bedford's population sits at 49,486 as of July 2017. These residents on average earn $62,700 annually, which is significantly higher than the state-wide average of $54,700. This above-average income is thanks in part to high education rates, with 94.3% of Bedford residents graduating high school and 35.7% holding Bachelors degrees or higher.
More impressive still is the town's high employment rate, estimated around 70.2%. Once again, this leaves the state average of 64.2% in the dust by a wide margin. Many of these employment opportunities come from the medical and financial industries, with Texas Health Resources Hurst-Euless-Bedford and the non-profit Carter BloodCare being the two largest employers by far. Insurance and education are also prominent industries in the area.
Things to Do in Town
Bedford may be on the smaller side, but the town boasts a vibrant cultural and artistic scene, rapid economic development, and ambitious plans for its town center. From weekly music and art events to beautiful outdoor parks and a bustling activities center, there's no shortage of things to do in Bedford. Below is a list of a few highlights the town has to offer, as listed on the city's official site as well as TripAdvisor:
Bedford Splash Family Aquatic Center—Outdoor water park with pools for adults and children alike
Boys Ranch Activity Center (BRAC)—Offers a variety of sports and fitness amenities as well as space for all kinds of events
Bark Park—One of the many parks in town, offering fun amenities for dogs to climb and play on
ONSTAGE in Bedford—Theater production group offering scheduled shows and events at local theaters
Escape Pro—Challenging and fun escape room requiring at least 4 people to solve
Quarter Lounge Arcade—80's style arcade with quarter-operated pinball and retro arcade machines
Turning Point Beer—Local brewery offering 12 beers on tap, specializing in hazy NEIPAs
Big Shots Sports Cafe—Fun and laid-back bar with games and a range of vegetarian options
Generation X Games and Comics—A huge comics and games store with a focus on card games
Planning Your Move to Bedford, TX
Anyone considering Bedford as as their new home should plan ahead to find a good moving company to help make the move as smooth as possible. A local company who knows the area well is key, and Great White Movers has over fifteen years of experience moving people to and from the Bedford, TX area. This local expertise combined with some glowing reviews makes Great White Movers the top choice for someone interested in moving to Bedford, whether it's a local or long-distance move.
Being a local, family-owned moving company centered in Fort Worth, Great White Moving would love to not only assist you with your move to Bedford, but also help show you around the area. For a stress-free move at an affordable price, call Great White Movers or request a free quote online. With hourly and itemized pricing options, you'll love our prices.
Our movers will pick up all your furniture and go from your apartment or home to your new location with ease. Great White Moving Company is fully insured for your protection so you don't have to worry about a thing. Our dedicated movers work solely for us and can handle any move, small or large.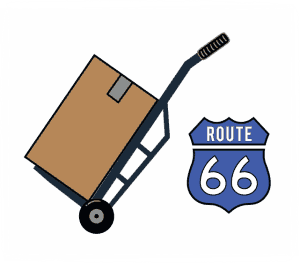 Are you ready to move to a new hometown? For all our moves we employ professional movers that will handle all of your furniture with the utmost care, even on those long distance drives. Give us a call to save money on your next move so you can get back to enjoying your new home.
Ready for a change in scenery, or maybe just a bigger space? Great White Moving Company has the appropriate equipment needed to move your entire office, from computers to paperwork, safely and securely. Whether you are moving locally or out of state, our commercial movers will assist you in any way possible.
All of our trucks are equipped with the necessary materials which includes but is not limited to: moving blankets, dollies, tools, and furniture pads, straps, walkboards and more to ensure your items are protected and cared for during your move.
For an additional cost, we can take away the stress of packing. Let our movers pack a few items, or even your entire home for you. We want to ensure you have the most stress-free move possible. Call us to learn more about our packing services.
Our movers are fully equipped and trained for moving specialty items including pianos, gun safes, pool tables, organs and more. If you have any large or delicate items that need to be moved, let our movers handle it for you.