Great White Moving Company is proud to serve the Euless area with our professionally trained moving service teams who do more than merely relocate your furniture from one location to the next, they help move you forward to your next step in life! Offering services to meet all of your moving needs, from packing services, moving service, to home and business relocations, to internal and single item moves, we have you covered. We are your Euless Movers to get the job you need done safely.
Rates starting at $110 an hour, with a 3 hour minimum. Prices may vary depending on locations as well as other factors, such as stairs. You can request an exact itemized quote online or call us for an hourly quote. Contact us today to learn more about our moving company and receive 20% off when you book.
Looking to move somewhere in the Dallas Fort-Worth area, possibly between Dallas and Fort Worth? For many people, the answer is Euless, TX. This city suburb offers a short commute to those working in the Dallas Fort-Worth area. It also keeps residents out of the direct hustle and bustle of the metroplex. Wonder what else Euless has to offer? Keep reading to find out!
Movers in Euless, TX
If you are planning a move to or within Euless, TX, Great White Moving Company can help make your relocation stress-free. We have been moving homes and offices in Euless for over a decade, and our services and expertise are here for you. Great White Moving Company is family-owned and operated, and serves the entire Dallas-Fort Worth area and beyond for local and long distance moves. The team of experts that make up our Euless Moving Company are happy to help you settle into your new Euless home as quickly and easily as possible. Our Euless movers can even recommend where to go first once you are home.
Want to know more about Euless, TX before you get there? Keep reading below!
Living in Euless
While Euless, TX is a small city compared to its neighbors Dallas and Fort Worth, the city still boasts a population of 55,174 (according to a 2017 estimate from the US Census Bureau). A variety of housing options exist, from suburban neighborhoods to condominiums. The median cost for rental properties generally reaches only slightly above the statewide average. According to the same census the median income for households in Euless, estimated to be over $58,000, is also slightly above the statewide average.
Working in Euless
In addition to a variety of housing, Euless offers different employment opportunities as well. Dallas and Fort Worth are a brief commute away, which opens up many city jobs to Euless residents. Within Euless city limits, the Hurst-Euless-Bedford ISD is one of the largest employers in the area (according to a Euless city report). The second largest employer in the city is LSG Sky Chefs, Inc. This company travel catering company consistently receives employee satisfaction rates of three stars and up on sites such as GlassDoor.com and CareerBliss.com.
Education in Euless
Moving on to education, Euless has a notably positive reputation. The city is served by the Hurst-Euless-Bedford ISD and supported by the Grapevine-Colleyville ISD. These school districts serve over a score of educational facilities. Of the schools in the city of Euless, Trinity High School has been the subject of national attention due to the successes of the football team. The team is known for their pre-game performance of the Māori Ka Mate haka from New Zealand. The tradition began in 2005 and is still followed today. In addition to the fame of the football team, Trinity High School is also known for its high education standards.
Fun Things to Do in Euless
Of course, there are also lots of fun activities to experience in Euless, TX. Aside from its many parks, the city is also home to one of the most decorated festivals in Texas. Read below to find out more:
Arbor Daze – This festival is a celebration of trees, held annually in April. The family friendly event has something for all ages, and many community groups often participate.
Dr. Pepper StarCenter – Euless is also home to the Dr. Pepper StarCenter, the Dallas Stars' community ice rink. The center offers skating and hockey classes to individuals and groups of all ages.
Euless Family Life Aquatic Park – A small water park attached to the Euless Family Life Center, the Aquatic Park is a great place to relax on a hot day. Amenities include water slides, fountains, and even a lazy river to float down!
Movers in Euless, TX
On the lookout for moving companies in Euless, TX? Great White Moving Company services the entire Dallas Fort Worth area for both local movers and long distance moves. We are happy to be your trusted Euless Mover. Our movers can often be seen driving one of our trailers down Euless streets, and we'll happily assist your move as well. Our professional Euless movers are among some of the best when it comes to Texas moving companies and can move your home or office to your new location quickly and carefully. Here at Great White Moving Company we are only interested in one thing: providing you with a stress-free move for an affordable price.
Call us at (817) 858-6500 or fill out a free quote and we will get back to you promptly. Mention this post for 20% off your next move! (Discount automatically added with quote requests).
For all your local moving needs, Great White is here to get the job done. We will dispatch our movers to your home or apartment to pack up all your furniture and belongings into a moving truck. Our movers are well versed in providing packing services as well. We offer these services so you can relax when it comes to the day of your move and know that your entire moving process is in good hands.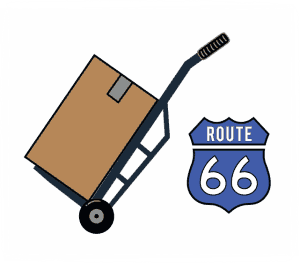 Is your next adventure a long distance move? No worries, Great White can still help you get the job done. We employ only the best when it comes to our long distance movers, and they are happy to help you with your moving experience. They will handle all of your belongings with extensive care and concern. Its our goal to remove all the stress out of your moving day.
Are you a business owner? Has your business outgrown its current space? Are you thinking of relocating your office? Great White can help with that too. Our commercial movers have a lot of commercial moving experience under our belt. Whether it be a long distance move, or a local in town move, Great White Movers has the tools and expertise for the job. We can help you get all your office furniture, files, and technology packed up and moved safely.
Not only do we provide exceptional customer service and moving experience for all of our customers, we also assist in providing you all the materials you need for a successful move! From moving boxes to dollies, furniture pads, straps, and other packing materials, we have everything you need for a great job at packing.
As an added service, we love to help clients with every aspect of the moving process, this includes packing services. We will show up to your home with the necessary equipment to get you all packed up, and we will get your home packed up in a jiffy. Call us to ask about adding our packing service onto your move for an additional cost. We can even help you pack and move a storage unit.
You may be thinking, wow, that covers everything I need moving wise. Except for the pool table in my game room. Worry not! Great White movers has the equipment and skill for even moving those bulky and difficult items. From organs, gun safes, pool tables, china hutches, and more. Great White is up for the task of getting those items safely relocated to your new home.
Why Choose Great White as Your Euless Moving Company
We are a locally owned and operated local moving company in Fort Worth Texas. We cater to Fort Worth Texas and the surrounding areas. When you hire us as your moving company, we make it our mission to not only move you with the utmost care and customer satisfaction but also to get you moved in the quickest time possible. We know how stressful moving can be and that is why we offer great local move services at affordable prices. This helps relieve some of the stress off of you and lets us take care of all the details so that you have more time to relax and enjoy your new home.
Check out a recent review if you would like to get a better idea of the level of customer service standards we hold ourselves to! If you have gotten a recent quote from one of the following moving companies or movers in Euless Tx, Olde World Movers, Midnight Hour Moving, Generation Moving, Sons Moving, Southern Moving, Mid Cities Movers or any other Euless movers, give us a call and see if we can't beat their price!