Southlake, TX, is one of the sizeable suburbs around the Dallas-Fort Worth metroplex. If you're looking forward to moving to Southlake, you're doubtless eager to learn more about your new home city. See some more of what Southlake has to offer below!
Rates starting at $110 an hour, with a 3 hour minimum. Prices may vary depending on locations as well as other factors, such as stairs. You can request an exact itemized quote online or call us for an hourly quote. Contact us today to learn more about our moving company and receive 20% off when you book.
Moving to Southlake, TX
Whether you're moving your home or office to Southlake, using a Southlake Moving Company will make the transition easier. A reputable moving company will take the pressure off of your family if you're moving your home, and off of your staff if your business is relocating. Great White Moving Company has been serving the Southlake area for over a decade, and we'll be happy to help you settle into this beautiful city as we have countless others.
Curious about what to expect in Southlake? Keep reading below:
Living in Southlake
Of the many suburbs surrounding the Dallas-Fort Worth metroplex, Southlake is well sized, with a population of over 29,000 according to the City of Southlake. In 2018, this city was also listed in Bloomberg's "America's 100 Richest Places." The main zip code of Southlake, 76092, was included as the wealthiest zip code in the state in 2018 by Insider. As expected, housing values in Southlake are above the statewide average. In 2016 the median home value was estimated to be $667,174 by City-Data.com.
Working in Southlake
The size and affluence of Southlake give its residents many great opportunities, including in the employment sector. With over 2,000 businesses contributing to the local economy, there are plenty of employment opportunities in Southlake. The city's residents can also find further opportunities a manageable commute away in nearby Dallas and Fort Worth. The highest percentage of employment occupation in Southlake is currently managerial and professional positions, according to the City of Southlake. The largest employer was Sabre Holdings, a travel technology company, per a 2014 report by the city.
Education in Southlake
Whether you're looking for education for your children or higher education for yourself or a family member, Southlake has several options. The city is served by Carroll Independent School District. This school district includes multiple campuses for elementary through high school age students. The district has received a variety of commendations, including several of its schools being named National Blue Ribbon Schools, and earning the top rating of "Exemplary" by the TEA.
For those seeking higher education opportunities, Southlake is a short distance to many different options. The King's University campus is located in Southlake. The city is also a short commute to college campuses in Dallas, Fort Worth, and Arlington, such as DeVry, and the University of Dallas.
Fun Things to Do in Southlake
Besides employment and education, Southlake has plenty of fun things to do as well. From popular malls and escape rooms to botanical gardens, there's something for all types of entertainment seekers here. Below are a few of TripAdvisor's top things to do in and around Southlake, TX:
Visit Marshall Creek Ranch: This ranch offers nearly 40 miles of equestrian trails and outings for any skill level, from beginner to advanced.
Explore the Bob Jones Nature Center: The Bob Jones Nature Center features a variety of walking trails for all ages, as well as community classes and clubs.
See the Vetro Glassblowing Studio: This studio and fine art gallery showcases the Italian art of glassblowing, and is a short distance from Southlake in nearby Grapevine.
Taste at the Umbra Winery: A winery with an urban tasting room and European flare in Springtown, a short distance from Southlake.
Enjoy Bicentennial Park: A suggested location by the City of Southlake, Bicentennial Park is a premier park facility that includes sports fields, walking trails, and gardens.
Movers in Southlake, TX
Ready to start your move to Southlake? Start planning today by contacting a professional moving service to make your relocation easier. Great White Moving Company has served many happy customers moving to Southlake, and we'll be happy to move your family or business there as well. From apartments to offices, we've got you covered. Here at Great White Moving Company we are only interested in one thing: providing you with a stress-free move for an affordable price.
Give us a call at (817) 858-6500 or fill out a free quote and we will get right back to you. Don't forget to mention this post for 20% off your next move! Discount automatically added with online quote requests.
Image by www.Southlake-Texas.com, via Flickr
Our movers will pick up all your furniture and go from your apartment or home to your new location with ease. Great White Moving Company is fully insured for your protection so you don't have to worry about a thing. Our dedicated movers work solely for us and can handle any move, small or large.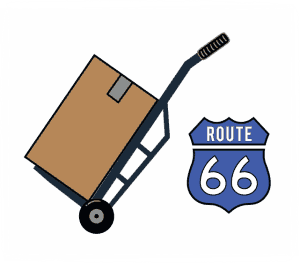 Are you ready to move to a new hometown? For all our moves we employ professional movers that will handle all of your furniture with the utmost care, even on those long distance drives. Give us a call to save money on your next move so you can get back to enjoying your new home.
Ready for a change in scenery, or maybe just a bigger space? Great White Moving Company has the appropriate equipment needed to move your entire office, from computers to paperwork, safely and securely. Whether you are moving locally or out of state, our commercial movers will assist you in any way possible.
All of our trucks are equipped with the necessary materials which includes but is not limited to: moving blankets, dollies, tools, and furniture pads, straps, walkboards and more to ensure your items are protected and cared for during your move.
For an additional cost, we can take away the stress of packing. Let our movers pack a few items, or even your entire home for you. We want to ensure you have the most stress-free move possible. Call us to learn more about our packing services.
Our movers are fully equipped and trained for moving specialty items including pianos, gun safes, pool tables, organs and more. If you have any large or delicate items that need to be moved, let our movers handle it for you.