Interested in a move to Granbury, TX? Good choice! This small city a half hour outside Fort Worth has plenty to offer anyone moving to the DFW area. From its historic downtown to its picturesque parks, Granbury has something for everyone.
Granbury Movers
Moving anywhere new can be full of stressful tasks. Whether you're moving to or from Granbury, save yourself some stress and call Great White Moving Company. Our professional Granbury movers will be happy to move your home or office to its new city quickly and safely. Fill out our Free Quote form to find out more about how we can assist your move. Keep reading for information about what else you can expect in Granbury, TX.
Living in Granbury
Granbury is one of the smaller cities surrounding Fort Worth. With a population of just under 8,000 (from a 2010 census), the city isn't near as large as neighboring Fort Worth suburbs such as Burleson and Saginaw. This makes Granbury a great place to get away from the hustle of the DFW metroplex and surrounding cities. The estimated median home value is just over $189,000 (2016 estimate), putting it just over the statewide average.
Working in Granbury
While Dallas and Fort Worth sit a commutable distance away, Granbury offers plenty of employment opportunities within the city itself. There are a variety of local businesses, plus opportunities with many national companies, such as AT&T and Toyota. The City of Granbury, the public school, and the Granbury Regional Airport all offer more employment opportunities in the city. The unemployment rate currently remains below the statewide average.
Education in Granbury
Granbury is served by the Granbury Independent School District. This ISD has 10 campuses for elementary through high school education. The graduation rate in the district is 98% and offers college hours and various scholarships to its students. For higher education opportunities, Granbury is commuting distance from such well known universities as Tarleton State University in Stephenville and Southwestern Adventist University in Kenne.
Fun Things to Do in Granbury
While it's a small city, Granbury is still full of plenty of fun activities, places, and local legends. For fun, relaxation, and a little excitement, check out these Granbury favorites:
Ghosts and Legends Tour: Attendees will enjoy hearing about historic Granbury legends, such as John Wilkes Booth escaping to the city, and ghosts like the Lady in Red haunting the buildings.
Acton Local Market: Visit this local farmers and makers market for an interesting shopping experience and a taste of farm-raised food.
Revolver Brewing: This popular microbrewery is family owned and offers beer tasting and snacks on Saturday afternoons.
Big Rocks Park: For outdoor fun visit Big Rocks Park. This area features many unusually shaped rocks that are great for climbing, as well as places to cool off in the Paluxy River.
Moving to Granbury
Excited about your move to Granbury? If you're looking for moving companies in Granbury, TX, we've got you covered. Great White Moving Company has been serving the entire Dallas-Fort Worth area for over a decade. We're happy to take on both local and long distance moves for your home or office. Our professional movers work only for us and will ensure you are moved into your new location swifty and carefully. It's our goal to provide you with a stress-free move for an affordable price.
Call us at (817) 858-6500 or fill out a Free Quote form and we'll get back to right away. Mention this post for 20% off your next move! (Discount automatically added with quote requests).
Image by MemoriesbyJudy, via Flickr
Our movers will pick up all your furniture and go from your apartment or home to your new location with ease. Great White Moving Company is fully insured for your protection so you don't have to worry about a thing. Our dedicated movers work solely for us and can handle any move, small or large.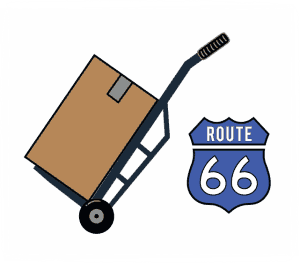 Are you ready to move to a new hometown? For all our moves we employ professional movers that will handle all of your furniture with the utmost care, even on those long distance drives. Give us a call to save money on your next move so you can get back to enjoying your new home.
Ready for a change in scenery, or maybe just a bigger space? Great White Moving Company has the appropriate equipment needed to move your entire office, from computers to paperwork, safely and securely. Whether you are moving locally or out of state, our commercial movers will assist you in any way possible.
All of our trucks are equipped with the necessary materials which includes but is not limited to: moving blankets, dollies, tools, and furniture pads, straps, walkboards and more to ensure your items are protected and cared for during your move.
For an additional cost, we can take away the stress of packing. Let our movers pack a few items, or even your entire home for you. We want to ensure you have the most stress-free move possible. Call us to learn more about our packing services.
Our movers are fully equipped and trained for moving specialty items including pianos, gun safes, pool tables, organs and more. If you have any large or delicate items that need to be moved, let our movers handle it for you.