Need Movers in McKinney, TX?
Great White Moving Company only employs the best movers in McKinney, TX and they are only interested in one thing: assisting you with a stress free move during your next home, apartment, or commercial move. We are fully insured and in great standing in the McKinney area. Next time you need a professional movers you can count on the moving services of Great White Moving Company. We are locally based near McKinney, Texas. Contact us today to learn more about our Fort Worth based moving company.
McKinney Movers
The greatest asset we have are the crews that are we employ. Our crews range anywhere from 2 to 12 years experience with our moving company and are selected to ensure your furniture will arrive safely and on time to your new location. Our goal at Great White Moving Company is for you to be 100% satisfied with your moving services. We want you to enjoy a stress free move.
Residential Moving Company
Apartment Movers
Office and Commercial Moving
Local and Long Distance Moving Service
Great Rates
As part of our marvelous moving company, our current hourly rates start at $115 an hour with a minimum of 3 hours. Rates can vary depending on location in North Texas of your new home or apartment complex and what floor the apartment is located on. We use a 26 ft box truck/trailer. After contacting us, we'll start looking into all the ways we can save you money. For more accurate pricing call (817) 858-6500 or request a quote and we will get back with you to book your next move in McKinney, Tx and surrounding areas.
Great White Monthly Moving Special – 20% Off Itemized moves.
Call us at (817) 858-6500 if you are looking for movers in McKinney, TX or surrounding areas.
Living in McKinney
McKinney, Texas is a historic city that has an abundance of breweries, antique dining venues, wineries, and boutiques. The motto of the city of McKinney is "unique by nature" and it lives up to this saying in more ways than one by boasting plenty of must see sites such as bike/ hike trails, unique animal habitats, and other wonderful places in nature to explore. According to the US Census, the population of McKinney is almost 200,000 and counting. The median price of a home in McKinney is $327,800, making it an affordable place for new and existing home owners to search for a new home. McKinney is also close in proximity to the DFW area metroplex making it a great place to set down roots if you work in the city.
Working in McKinney
With all the reasons to love McKinney as a place to call home, there are equal reasons to love working in McKinney too. Raytheon Space and Airborne Systems has their headquarters right in town and is the cities largest employer. McKinney is also home to a finance company called Globe Life that helps working class families with financial planning. With so many good employment options in town, it is easy to see why many people love to live and work in McKinney. The median household income is around $100,775, according to the US Census. With so much opportunity for employment, McKinney truly is a great place to look for a career to last a lifetime.
Education in McKinney
Education in McKinney does not disappoint. McKinney has one of the highest concentrations of top ranked public schools in Texas. McKinney ISD serves primarily the city of McKinney and surrounding areas. With 3 High Schools, 5 Middle Schools, and 20 Elementary Schools, and two alternative campuses, you will be able to shop around and find the perfect fit for your child. McKinney ISD focuses on the importance of a strong education for attending students, so that they are provided with the skills they need to grow up and be productive citizens that care about their community.
Fun Things to Do in McKinney
McKinney has countless attractions that are sure to bring joy and excitement to your everyday life. With tons of different activities, events, and local gems, you are sure to never stop discovering wonder in McKinney. Here are some exciting attractions in McKinney:
Third Monday Trade Days – Open on Friday, Saturday, and Sunday before the 3rd Monday of each month, this upscale flea market has over 700 vendor spaces offering fares such as trendy apparel, home furnishings and décor, and more!
Play Street Museum – This Children's museum is a fun place for the whole family. Watch your children discover and have their imaginations inspired with various educational puzzles and interactive activities specifically designed for kids that are 8 years old and under.
Heard Natural Science Museum & Wildlife Sanctuary – With 5 miles of hiking trails, a 289 acre wildlife sanctuary, acres of wetland, a native plant garden stretching 2 acres, live animals, a butterfly house/ habitat, and more, you are sure to find an adventure at Heard Wildlife Sanctuary.
Historic Downtown McKinney – If you looking to grab an amazing bite to eat, visit an art gallery, or even just learn more about the history of the great town of McKinney, take a visit to the Historic Downtown McKinney.
Movers in McKinney, Tx
Great White Moving is super excited to help you with your move to McKinney, TX. We're a family-run business, and we put our heart and soul into everything we do in effort to be the best mover. We've been providing relocation services to locals in our North Texas service area for over 10 years, and we're happy to help with any move – big or small. Whether it's a local move or long distance move, we're here to make your life easier with moving services, moving tips and flexible scheduling. McKinney residents can give us a call for a stress-free moving experience. Our professional moving company crews will take care of everything so you can start enjoying your new life right away!
Give us a Call Today at 817-858-6500 or fill out our free quote form for a
fully itemized quote if you are interested in the closest possible estimate for your move or packing service and get 20% off when you book us with a fully itemized quote.
Our experienced and insured local mover teams will take care of your furniture and belongings with ease, getting them safely from your old home or apartment to your new one. You don't have to worry about a thing – we've got you covered. Our dedicated team work exclusively for us and can handle moves of any size.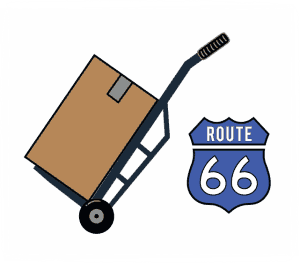 So you're finally ready to make the big move? We know how stressful moving can be, which is why we only work with the best TX Long distance movers. They'll take care of all your belongings, no matter how long the journey is. And we can help you save money on the whole process, so you can start enjoying your new home as soon as possible. Give us a call today!
Looking for a change in scenery, or perhaps just a bigger space? Great White Moving Company can help get your corporate relocation done safely and securely. Our commercial movers will assist you in every way possible with everything from computers to paperwork to unloading, whether you're moving locally or out of state.
We take pride in protecting your belongings during your move. Every moving truck is equipped with high-quality materials like moving blankets, dollies, furniture pads, straps, walkboards, and plenty of storage. Plus, we have all the necessary tools to make sure your items are handled with care on moving day during loading and unloading from the moving truck.
We understand that packing can be a stressful process, especially during a move. To help make your transition as smooth and stress-free as possible, we offer professional packing service. Our team can assist in loading a few items or your entire home moving process, so you can focus on other aspects of your move. Contact us today to learn more about our packing service.
Looking to move a large or delicate item? Our McKinney moving company professional movers are equipped and trained to handle specialty items like organs, pool tables and gun safes. We even have piano movers. Let us take care of the heavy lifting for you and make your moving process even easier!
Your Movers in McKinney, Tx and all surrounding areas
Looking for a dependable and affordable moving company in McKinney? Great White Moving Company is your best bet! We're locally owned and operated, and we're dedicated to providing you and your family with a stress-free, exceptional moving experience. We know all too well the stresses that come with moving, which is why we offer our services at the most competitive rates possible. Let us take care of everything so you can focus on enjoying your new home. Contact us today to discuss available dates and pricing.
Be sure to check out our reviews! We take customer service seriously and want to make sure you have all the information you need to make the best decision out of all the North Texas local movers. If you've received quotes from other companies such as: Allen Moving, Sons Moving, West Star Moving service, Allied Van Lines, McKinney Chamber, or any other company in the area, let us know. We believe we offer the best value for your money and would like to work with you if possible. We are the Tx mover you can rely on.