Great White Moving Company is proud to be serving North Richland Hills and the surrounding areas of north Texas! Whether you are moving locally or long distance, Great White Moving Company is here to serve you with the best movers, equipment, and knowledge of the city. Having served the DFW Metroplex for years, we take pride in what we do, and we do it best.
We have rates starting at $115 an hour with a 3 hour minimum and these rates vary based on factors such as how many rooms, stairs, and distance. We would be happy to give you an itemized quote for your specific move. Fill out our online quote form or contact us over the phone to learn more about what we can do for you at the best rates available!
For your convenience, we do more than just move your belongings. Here at Great White Moving Company, we offer many services to be sure that you and your family is taken care of! We offer packing services, we can move specialty items like pianos, safes, pool tables, and we provide both residential and commercial relocations, and more! If you have a need, Great White Moving Company has you covered! Call today for a quote!
Moving to North Richland Hills
If you are thinking about moving to North Richland Hills, you might be curious about what the community has to offer. Whether you are moving for work, school, or new opportunities, you will find that this community has a lot to offer! A suburb in the Dallas Fort Worth Metroplex, you will find a wide range of entertainment, education, and activities of all varieties are available to the members of this amazing city.
Living in North Richland Hills
In North Richland Hills, there are many subdivisions and neighborhoods to choose from. The median home value in North Richland Hills has risen to $242,900 and is expected to continue rising, though the medium rent price is below the DFW average at $1,598. Dallas News ranked the city 9th best place to live in the DFW Metroplex for its warm community members that have welcomed new residents as the city has grown over the last several years. Because of the professional and educational opportunities present in North Richland Hills and the Dallas and Fort Worth area, people have been drawn to this suburb for its convenience, potential, and the wonderful community atmosphere.
Working in North Richland Hills
People from all different backgrounds are choosing the North Richland Hills community for the professional benefits offered. income in North Richland Hills is $62,927 a year, almost $10,000 above the national average. While many are taking advantage of its proximity to the 2 nearby major cities, Dallas and Fort Worth, there are additional resources beyond just those. Not only does North Richland Hills have a wide range of opportunities itself along with the surrounding Tarrant County communities, cities like Keller, Arlington, Irving, and Grapevine offer a lot in various job fields and are great places for small business start ups as well!
Education in North Richland Hills
North Richland Hills is situated between a few other suburbs of Ft. Worth, creating healthy competition for the school districts. North Richland Hills is a part of the Birdville Independent School District family, a highly rated, diverse district with multiple campuses and endless opportunities. With 9 elementary, 3 middle, and 2 high schools, North Richland Hills is a great option for young families to grow and learn in! And with north Texas being the home of many colleges and universities, you never have to travel far for your higher education either! Within just 20 miles of North Richland Hills are 15 colleges, many of them highly regarded like Texas Wesleyan University, Texas Christian University, University of Texas Arlington, Dallas Baptist University, and more. Everything is bigger in Texas, and when it comes to our education, everything is better too!
Fun Things to Do in Haslet
North Richland Hills draws many young families, and that is probably because of the many kid friendly activities available that are fun for the whole gang! Here are just a handful of places that your kids will love, and you will too!
NRH20 Family Water Park
This water park has it all! Sitting on 17 acres, you can enjoy water playgrounds, 22 different slides, an uphill water roller coaster, a wave pool, lazy river, a children's area, and much much more! A fun and safe place for the whole family, this serves as a major attraction that many from our community and beyond love to visit!
Linda Spurlock Park
This park has everything you need for those moments you just have to get outside. A paved walking/running trail, open fields, playscapes for the kids, benches, and even a pond for your relaxation pleasure, this park serves as a great location for play dates, fitness, and maybe even a romantic stroll with your partner!
Night Life
While you have the benefits of living in a great, quiet neighborhood, Fort Worth is only a 12 minute drive! With dozens of high end local and chain restaurants, five star hotels, music venues, museums, and more, you will never find yourself without something to do! The Fort Worth Stockyards have endless amounts of events, shops, activities, and shows year round. Love sports? Arlington, the home of the Texas Rangers and Dallas Cowboys is just a 20 minute drive so you can catch a game any night of the week!
North Richland Hills Movers
With so many benefits, it's no surprise people are choosing North Richland Hills! Whether you are moving to or from the area, Great White Moving Company is ready to help make this the easiest, most stress free moving experience of your life! Fully insured, our team of well trained and competent team members are ready for your call!
Call us today at (817) 858-6500 or request a free quote with our simple online form to get your North Richland Hills move on the way! 
Our movers will pick up all your furniture and go from your apartment or home to your new location with ease. Great White Moving Company is fully insured for your protection so you don't have to worry about a thing. Our dedicated movers work solely for us and can handle any move, small or large.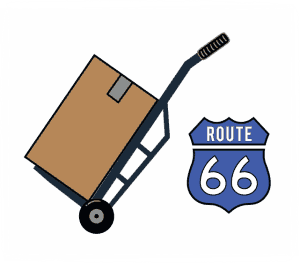 Are you ready to move to a new hometown? For all our moves we employ professional movers that will handle all of your furniture with the utmost care, even on those long distance drives. Give us a call to save money on your next move so you can get back to enjoying your new home.
Ready for a change in scenery, or maybe just a bigger space? Great White Moving Company has the appropriate equipment needed to move your entire office, from computers to paperwork, safely and securely. Whether you are moving locally or out of state, our commercial movers will assist you in any way possible.
All of our trucks are equipped with the necessary materials which includes but is not limited to: moving blankets, dollies, tools, and furniture pads, straps, walkboards and more to ensure your items are protected and cared for during your move.
For an additional cost, we can take away the stress of packing. Let our movers pack a few items, or even your entire home for you. We want to ensure you have the most stress-free move possible. Call us to learn more about our packing services.
Our movers are fully equipped and trained for moving specialty items including pianos, gun safes, pool tables, organs and more. If you have any large or delicate items that need to be moved, let our movers handle it for you.